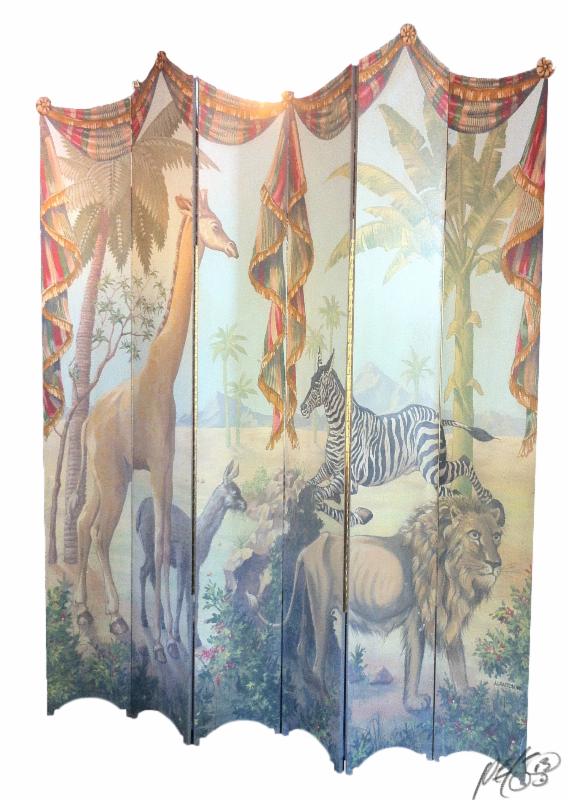 The majority of work I do is custom. I thrive on making things that are unique and special. Individual and personal touches are most important.
Over the years I have created lots of painted screens. Here is one of many designs in a series of whimsical animal folding panels. Customize a screen, and I'm able to adapt any design into a high-end signature piece.
A brilliant color, signature piece of furniture or unique texture can anchor a design, and a solid foundation is everything. However, having the option to make changes and tweak a space gives us creative freedom. Custom hand-painted folding screens offer this choice. This is an adaptable, eye-catching element in a design that doesn't require the "commitment" of a wall mural but can often have just as much impact.